Jarvis Estate Wine Dinner
May 2nd, 2019 from 6:00 PM - 8:00 PM
Stay the night and receive 20% off any cabin with a wine dinner ticket purchase!
To make overnight reservations, call (865) 448-6000 to confirm your stay.
Join us for an evening under the stars with David Crane, from Jarvis Estates. Jarvis Estate Wines are fermented in a cave which provides the desired cool, humid conditions needed to create their signature style of wines. Our own Chef Shelley Cooper's vision gives you six dazzling courses of Appalachian flare, the perfect pairing for this most extraordinary event.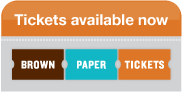 ---
Menu
---
More about Jarvis Estate Winery and Cave
The Jarvis Estate winemaking facility is entirely contained within 45,000 square feet of cave tunneled into the scenic Vaca Mountains, four miles east of downtown Napa. It is not only a visual masterpiece, but a technical masterpiece as well.
Due to the invariant temperature and high humidity level of caves, wineries have typically used caves for the barrel aging of wines. Jarvis Estate was the first in this country to tunnel a cave so large that it could hold the entire winemaking operation. With the help of chief geotechnic consultant Gregg Korbin and the largest computer at University of California Berkeley, William Jarvis was able to successfully plan and design the large chambers of our underground winery. As the cave extends further into the mountain, the chambers become larger. Pushing the state of the art, the last chamber could comfortably contain two full basketball courts. These chambers allow even the large fermentation tanks to be underground and out of sight, thus preserving the unmarred beauty of the natural outside environment.